(The above image is a gathering at the Sahanaayili Village of Nanton before the pandemic. Now only twenty people or fewer are allowed to gather as of May 2020.)
Separated by a Pandemic – United in our Response
It's been over five months since I last saw my partner with the world transforming before our eyes.
In March, Chief Suale and I spoke on the phone about whether he should fly back to the States. I worried about his health and well-being given most people in Ghana live in communal ways.
I would've liked to have my husband with me in America, but I knew he needed to stay in Ghana to assist the people during this challenging time.
The Government's Response
On March 23rd, Ghana responded to the coronavirus by closing all borders: land, sea, and air. All travelers arriving in Ghana (before the lockdown and closure of airports) are tested for the virus and quarantined for fourteen days. Certain roads throughout Ghana are now closed to prevent the spread of the virus.
In a country that is the size of Oregon in the United States and a population of over 30 million, there's been 5,735 confirmed COVID-19 cases and 29 deaths.*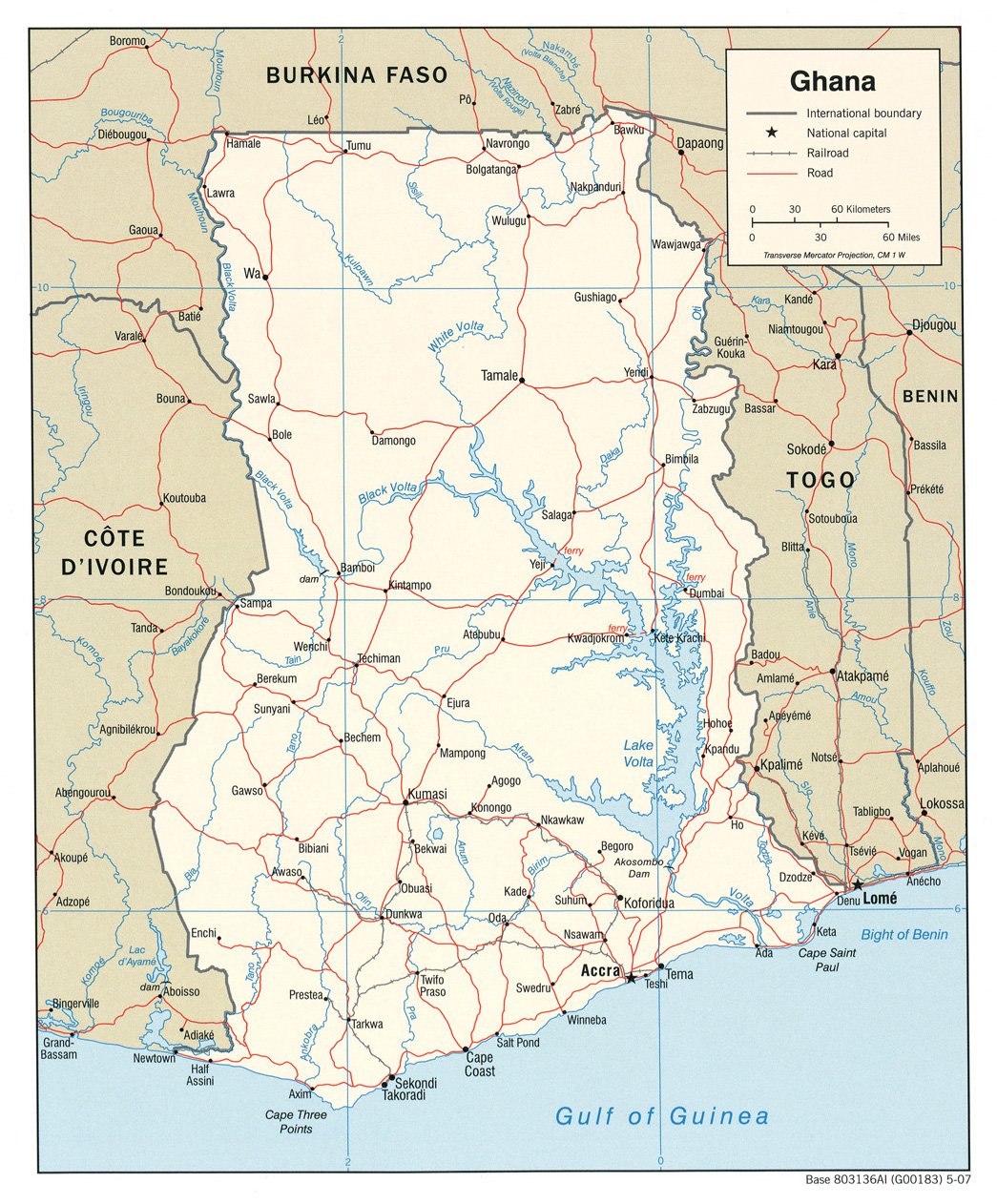 Map of Ghana, West Africa
COVID-19 in Tamale, Ghana
In the Northern region, there are thirty-one cases and ten confirmed COVID-19 cases in the city of Tamale.
The infected individuals within Tamale are from other countries: Guinea and Burkina Faso. These individuals were in the city for business after traveling through Burkina Faso and Togo. Officials quarantined them at their hotel while also testing the hotel staff.
At one point, a Guinean woman who was part of the group quarantined escaped from the hotel in the early morning hours, but found and detained a few days later in Accra.
Restrictions of Large Gatherings
President Nana Akufo-Addo is receiving praise for his swift response to the health crisis, and his poignant messages to the people.
The president placed strict, social distancing measures including no gatherings at mosques, churches, or city markets and large weddings and funerals are banned until further notice. Schools are closed until further notice.
Communal living and celebrations are an integral part of the Dagomba tribe, who live in the northern region.
It's not uncommon to see enormous gatherings at weddings, funerals, and naming ceremonies.
While this government order has been tenacious, it's necessary to help flatten the curve of the virus.
Minister Offers Help
One of the government's minister met with Chief Suale to discuss the needs of the village. Ministers meet with chiefs to assess necessities; especially during a state of emergency.
The minister provided hand-washing stations to Sahanaayili village and placed them throughout the community. They also placed a hand-washing station near the roadside for frequent travelers who pass by.
Not everyone has access to clean, running water, so these hand-washing stations are vital in protecting the people against the virus.
A Nurse Visits the Sahanaayili Village
Two weeks ago, a nurse visited the village to discuss COVID-19. He discussed factual information regarding the virus and offered the best practices during the pandemic. The nurse also handed out pamphlets and hand sanitizers to the group.
The demonstration was especially important since it provided preventative practices for the community. This is crucial since the nearest doctor and hospital is an hour away from the Sahanaayili village.
Lifting of Restrictions
On April 20th, Ghana eased partial restrictions of the lockdown. Some criticized the president's decision, fearing the lift in restrictions may cause a surge in infections.
While there was a spike in recent cases, this was in part because of a backlog of samples that were tested and cleared in laboratories for the virus.**
Enhanced testing and contact tracing have also become prevalent, which may also contribute to the growing number of cases.
What has worked in Ghana's favor is the government's swift action, using their own emergency funding versus waiting for international aid, and fast, extensive testing.
Drones Helping Combat COVID-19
Ghana is the first country to use drones to test for COVID-19 in remote locations.
The drones provide quick delivery of samples from rural areas in the bush that normally would take several hours to deliver.
Using drones can save hours, even days, in providing test results. This offers a quick response to individuals who test positive for the virus.***
Gratitude
With the government's help and its outreach to rural areas, so far there have been no COVID cases in the Sahanaayili village. While we remain vigilant, we know continued education is important.
During these ever-changing times, we're grateful for the healthcare and essential workers who are serving so many around the world. We want to express our deep appreciation for your assistance and service. Thank you!
Come Together
It's clear now, more than ever, that we realize how connected we are through our shared humanity. Let us move forward and create a world where we uplift and empower one another other with a newfound sense of community.
This is my aspiration and motivation as I traverse this unfamiliar landscape and the dawning of a new world.
Take care everyone and be well.
Peace, love and blessings,
Stacy
*Statistics as of May 16, 2020
** From BBC News article  
***  Time's article 
https://www.stacymarr.com/wp-content/uploads/2020/05/4DD2FA3B-DE57-46DF-B40D-87C08C47F7B4_1_201_a.jpeg
1026
1000
napagstacy2018
https://www.stacymarr.com/wp-content/uploads/2018/03/Napag-Website-Logo_Website-Logo-300x72.png
napagstacy2018
2020-05-16 06:01:45
2022-03-25 22:45:05
The Sahanaayili Village during the Pandemic